Poker Bots (and how to get your's FREE!)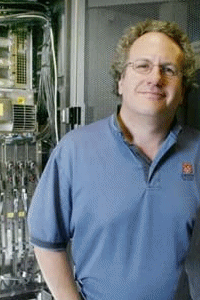 ———–
I'm sure you guys know all about poker bots. I've talked about them several times, one of my recent articles being one of them, but have you really encountered a poker bot while playing online? More so, have you actually tried using one?
Poker bots are everywhere, you might as well admit that. And more than simply playing online poker for the fun of it, who would not want to be able to play online poker and win big – all the time? That's every poker player's dream, isn't it? Though we'd always want to win due solely to our poker skills, the sad truth is that the online poker field is uneven as can be. Other people are using poker bots and beating your butt all the time. Why let them continue doing so when you can do something about it? Level the playing field by trying out a poker bot or two. Then, you'll almost certainly feel the difference!
One of the most reliable (and hottest!) poker bots around today is actually our own Free Poker Bot. Of course, this poker bot relies heavily on excellent programming and what sets it apart from all the other poker bots out there is that the programming behind it is more than excellent – it's very, very smart! Years of experience and research have been put into the making of this software. As a result, our free poker bot is perhaps the smartest poker bot you'll find anywhere.
With a very high level of artificial intelligence, our bot is sure to make the right move at the perfect time. In short, all the possibilities in a single poker game have been incorporated into the programming. As such, it will be sure to give you an unfair advantage every time you play.
More than having the highest level of artificial intelligence there is, this poker bot gives you, the player, a lot of flexibility when playing online poker too. Of course, you want to win, but if you're a very passionate poker player like me, you'll still want to get your hands into the game and not just leave it to the poker bot to do all the work – and have the fun as well. Am I right? If so, this is the poker bot for you. It gives you the option of playing in semi-automatic mode, as opposed to fully automatic, so this way you can still play your good hands yourself whenever you want to.
Perhaps the best thing about our poker bot is that our programmers guarantee that you will not be detected by ANY of the online poker rooms. How so? As smart as this poker bot is, it constantly changes its playing style without compromising its overall winnings. Little things like decision time and click times don't remain the same. In fact, our bot plays just like a human would except for the fact that its moves are more accurate and timelier. This way, the bot detectors won't be able to track it as no trail is left behind.
So if you're considering a poker bot, you should try out our Free Poker Bot.
I've tested them all and you won't regret the decision, I promise you!