Tournament Poker Basics and Advanced Strategies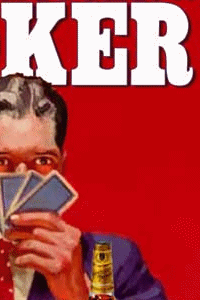 It may come as a surprise that the strategies that one will use for a poker tournament differs greatly from the strategies that are used in a live ring game structure.
Even though a player will have to look out for the same things when playing poker – trying to spot favorable odds and also a positive expected value (most especially in a live game). But in a tournament, there is one thing that you must pay the most importance to, and that is you have to survive above everyone else.
In a tournament, once you have run out of chips, you are done and out of the tournament. The more seasoned tournament participants will actually use this fact to their advantage. The thing is, these veteran players also tend to forget that novice tournament participants may not know about this. In fact some of the more professional players have been known to have made early exits from tournaments simply because they have forgotten who they are playing against. Strange perhaps, but unfortunately true.
The most crucial advantage for a professional tournament player would then be when his opponent knows enough about tournament strategy that he will actually fear being knocked out of the tournament.
In order to play a hand that is based only on its value is a big error that a lot of tournament players do not seem to recognize. One classic blunder is by folding A – A in a Super Satellite when there are two or more players that are all in the current state of a preflop and if either one loses their chips the remaining players will get a seat in the big tournament. This kind of strategy will most never be a good one if used in a standard tournament or in a live game. Another aspect of playing that one needs to be aware of is the chip status of the opponent. Once again, this would rarely have any major importance in a ring game. A player who has been having the advantage of taking the blinds hand after hand at any one of the short handed tables in a tournament might consider folding a big hand against the short stack since he will have a better chance to continue to increase his chips instead of combining the tables to a 9 or 10 handed game. These two examples can be considered as more advanced strategies that all successful players can use.
Another advanced strategy that can be utilized by strong tournament players is the gap concept. The fundamental principle of this strategy is that it usually takes a stronger hand to call a raise than it does to actually initiate the first raise. This is a tried and tested maxim that can actually be used no matter what kind of poker game is being used in a tournament, simply because a player cannot take out more money from his pocket in the eventuality that he loses his stack – that is assuming the tournament has a freezeout structure or when the rebuy period is finished.