Poker Pros Speak Out About The Gambling Ban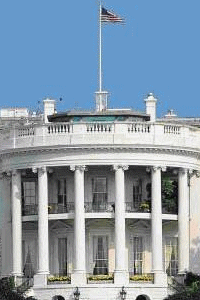 Soon after the Unlawful Internet Gambling Act was signed, professional poker players from the US and Canada started to make their feelings known. Their reactions ranged from disbelief, to defiant, to downright angry. Personally, it doesn't surprise me that these poker pros reacted in the way they did. I'm sure that many of them cannot help but take this bill as a personal matter. After all, it's their livelihood that we're talking about.
Poker expert Tim Lavalli decided to go around and get it from the horses' mouth. Here are some quotes that he compiled from different poker pros. Read them for yourself…
Doyle Brunson: "I think the Republicans are going to lose every election. I am a life-long Republican myself and I am voting for the Democrats and I hope all poker players do the same."
Phil Hellmuth: "I find it hard to believe that poker is immoral."
Antonio Esfandiari: "I still don't know what to say, it's just depressing."
Captain Tom Franklin: "The way it was done, in the dark of night attached to the Ports Bill was just cowardly. I can't believe the government is trying to control what happens in my living room. And with what is allowed on the internet, how can poker be a big issue?"
Mike Matusow: "The law is unconstitutional, and the way they did it, sleazy late at night… Go ahead and tax it, it's the right thing to do; but this law, I'm ashamed to live here and all the players from other countries just can't understand why we put up with this."
Jamie Gold, with a slow shake of his head and an exasperated sigh, said: "Can anyone tell me: Why?"
Several different players offered: "Some of our best Presidents and greatest generals were poker players. Wonder how they would react to this law?"
"I hear you can cross the border into Canada already and find third party internet depositories." From a famous Canadian player, who wished to remain anonymous.
"I want you to promise that if you use what I say, it will be anonymous. I feel very strongly about this but for personal and business reasons, I would rather this not be credited to me. I have played poker for many years. I learned to play poker in the military and in a war zone. I served my country when I was called and now my country is telling me that what I do for a living is against the law. My country is calling me a criminal. I don't care how they write the law or what political maneuvers they use; my country that I proudly served in a time of war just called me a whore and I don't like it one damn bit."
Quite obviously the last quote was from someone who did not wish to be named. His tirade (I can just imagine how he felt and looked as he uttered these words) is really touching and convincing. I sure hope that the people who can do something about the issue will read what the pros have said and change the legislation as soon as possible. In my opinion, it should never have happened in the first place!