USA vs. Online Poker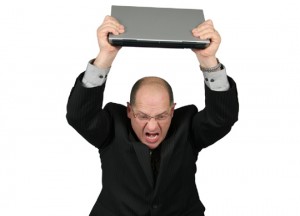 Has the sun set on online poker in the US?  The United States is still the largest and most prosperous online consumer base despite the rising fortunes of emerging markets. Yet, online poker – considered gambling and subject to similar restrictions and regulations – is having some major credibility issues in the good ol' USofA.
Historically, the United States has always had a split personality over gambling or poker-for-money in general. While it's illegal in many states, exceptions are also numerous – most notably Nevada and New Jersey. Perhaps it's the puritanical heritage or misplaced moral high ground argument but the US seems to be reluctant to accept gambling and online gambling as legitimate business and entertainment (notwithstanding Vegas et al.)
Online gambling has proven more problematic to control and regulate because of the open access issues. Indeed, just like some questionable companies can operate from businesses headquartered offshore, so too have legitimate online gambling companies been forced to operate outside of the US and yet targeting the US market.
Technically, there are IP blockers and other online options to be able to fool the ISP restrictions and access online gaming sites. However, getting money into and out of online bank accounts to cash in on your winnings is a lot more problematic. The UIGEA is a US bill passed in 2006 that restricts bank transfers and puts pressure on credit card companies and processors to reject certain transactions.
Some states outlaw online gambling outright. The only real danger of getting around and bypassing the laws to get into the game room is that any winning are NOT protected if you reside in a jurisdiction where online gambling is not legal. Of course there is also the danger of prosecution as well which could be a simple misdemeanour or a more severe felony.
It is important to note that – generally speaking though – online gambling isn't technically illegal in most of the US.
However, that may change for the worse going forward.
It does not help when the US Attorney General openly chastised one of largest and most well-know online poker establishments, Full Tilt Poker, comparing it to a Ponzi scheme (a fraudulent investment scheme where the earlier round of payouts are funded by new investors in a cycle that does not leave enough of a war war chest to cover the new investor payouts without more new investors).
In September 2011, Full Tilt Poker was accused of money-laundering and now is subject to investigation and prosecution including its significant owners, founders, and poker legends: Howard Lederer, Chris Ferguson, and Rafe Furst.
While this sends shockwaves through the online poker community, the more long-term concern is how this will affect the future legality and regulation of online poker in the US. That page hasn't been written yet…
(Note: The above article is my personal opinion only.  Nothing I've written constitutes any legal advice and I advise ALL players to check with their local laws and regulations to determine if online gambling is safe and legal in their jurisdiction).