Review: MUST-HAVE – "The Full Tilt Poker Strategy Guide: Tournament Edition"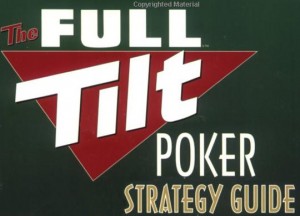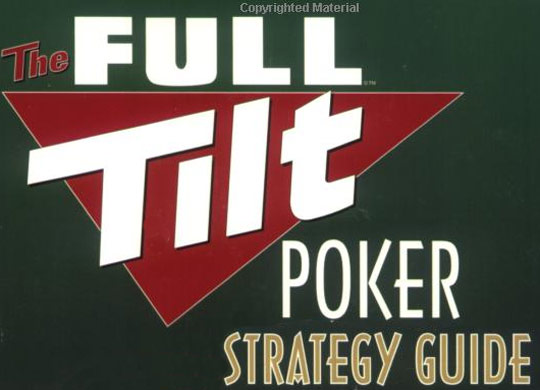 Okay, if I'm going to start reviewing products, I want to make sure I start with a good one. No, the best one. It's a book. Plain and simple. An yes, it's a real book. I like certain eBooks, but a lot of them are garbage. This is the real deal.
Published in 2007, it is a MUST-HAVE if you're a general poker player. It does feature the Full Tilt sponsored players, but you don't have to be a Full Tilt member to gain from this priceless resource. Basically, all the information, tips, tricks, and strategies are assemebled from some of the best poker players in the world. This is sort of like buying 10+ books in one. If I'm going to buy a book or a guide, I'd like to know that the author is a poker pro. If you're not convince, go out on a limb and buy this book (before you can't get an edition of it anymore). I'm not sure how many print copies there are available. As you read it, you'll start to go "that's really good!".. and you'll quickly see why I recommend it so strongly. I don't think there are newer editions from the 2007. So if you are serious about poker, and you want to learn first hand from the pros, this IS the little-known Poker bible!
But don't take my word for it. Read the Amazon reviews.. read general forum reviews. And ACT FAST… by the time you read this, it may be difficult or impossible to find an existing copy!
I've linked the Amazon listing on this post for your convenience (it was the cheapest price I could find that still had availability!). Then PLEASE, post your own reviews in the comments section. I would LOVE to hear back about what think of my favourite Poker book!