Playing Poker In Europe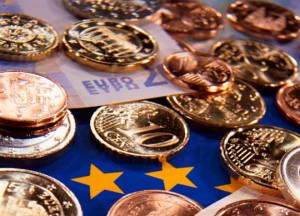 When the United States passed the UIGEA, limiting the ability of Americans to play online poker, some feared that the poker boom would go bust. However, fortunately for video poker online, tons of European players poured in to pick up the slack. While poker has been around in Europe for many years, its growth over the last five years or so has been unprecedented. Poker in Europe has been so successful, in fact, that the current World Champion of Poker, Peter Eastgate, is a European. From Denmark, to be exact.
Playing Poker in Europe: Moscow
One of the places in Europe where poker has really taken off is Moscow. Moscow has its own poker tour, and Ivan Demidov and Alex Kravchenko are just two Russians who have made big names for themselves in the past two years, finishing high at the final table of the World Series of Poker main event. Moscow is experiencing some upheaval of late, as Moscow casinos are being relocated to far-off reaches in Russia. However, this may actually be a boon for poker, since one defense against this for Moscow casinos is to rechristen themselves as "poker clubs," since, unlike in the United States, poker is considered a sport and not a game of chance in Russia.
Playing Poker in Europe: The European Poker Tour
One contributor to the current boom in European poker is the European Poker Tour, sponsored by PokerStars. With stops all over Europe, in countries such as England, Italy, Spain and Hungary, European Poker Tour events are drawing more players than many World Poker Tour venues, and the EPT appears to be growing every year.
Playing Poker Online: Poker using technology
Due to poker's popularity around the world, many companies invest their money to launch internet casinos. It attracted a lot of poker players from different parts of the world to play the most popular card game using technology. This offer players to play poker from the comfort of their home.
Playing Poker in Europe: What to Expect
Playing poker in Europe may require some adjustment for U.S. players. For example, in some places in Europe, such as England, table talk is absolutely prohibited. Since table talk is such a big part of the game of many Americans, this may require some adjustment. In addition, in most venues in Europe, you will be playing with Euros, so learn the exchange rate and be sure to change your money before you sit down to play.