Bleak House: The State Of Online Poker Today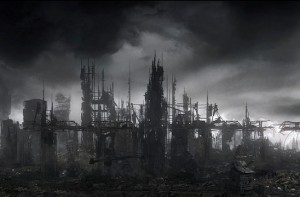 There is no denying the fact that online poker in general has seen quite a bit of a downturn and that its problems started with the 2006 UIGEA, signed into law by then-President George W. Bush. There probably are online poker operators who will tell you that they're doing better than ever, there are however scores more who aren't around to tell you anything anymore. Overall poker traffic numbers don't lie though, and these numbers tell us a few things, none of which are particularly encouraging for the industry in general.
For starters, traffic numbers have been steadily dropping for a few years now. Save for occasional flare-ups brought about by some sort of a promotion bonanza launched by one of the large operators (which lately has increasingly meant PokerStars) players are either getting tired of trying to work their way around various legal hurdles, or they're simply losing interest for the game – which we do not really believe is the case. What we do think is a major problem though is that several countries have begun regulating their online poker markets, in most cases excluding all but the biggest operators (which again, pretty much means PokerStars only).
Is there any more potential left in the mainstream online poker market?
The re-launch of Full Tilt Poker under PokerStars' banner has shown that there probably is. As the site went online at the beginning of November, thousands of players flooded its real money tables within seconds. One has to bear in mind one thing before bringing excessive homage to the success of the re-launch: Full Tilt Poker had had a well established player-base when they got shut down and many of those players still had funds in their accounts. The re-launch was made under PokerStars' banner, which offered something of a guarantee to players, given the efficiency with which PokerStars have handled the fallout generated by the Black Friday indictments.
The bottom line: even as the entire industry is in the throes of what can only be described as a major recession (ask William Hill's online poker representatives), the big players are doing just fine, what's more, they seem to be capitalizing on the general situation, putting their assets to use securing access to markets where recent upstarts can never hope to get anything going.
Guest Post Authored By:  Get your pokerxe rakeback at rakemeback.com. Rakemeback have been at the forefront of the online poker rakeback industry since 2004.